COPD Care Tips That You Need to Know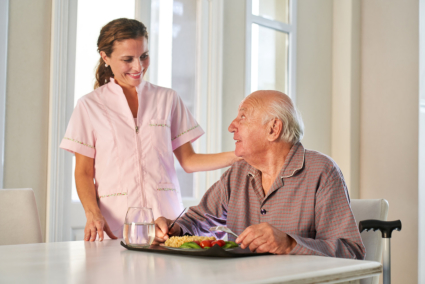 Being diagnosed with Chronic Obstructive Pulmonary Disease can be challenging since all of its symptoms can cause great discomfort to an individual making it hard for them to live a comfortable life. Some of its symptoms may include difficulty in breathing, cough, mucus (sputum) production and wheezing.
So if you or your loved ones are diagnosed with COPD, here are some care tips you need to know to lessen its symptoms:
Avoid smoke and air pollution
Clear your airways and eat healthy foods
Control your breathing and exercise regularly
See your doctor regularly or get regular checkups
Avail home health care to have skilled nurses to look after you
When it comes to providing exceptional home health services in Philadelphia, Pennsylvania, we at cAmazing Care Home Health Services, LLC are the one you can trust!
It is our agency's mission to provide professional and paraprofessional services to clients in their homes assisting them to achieve the highest level of potential in their day-to-day self-care activities. We are committed to providing high-quality home health care and home care services in Pennsylvania by professionals who recognize the need for a comprehensive assessment of needs from both the client and professional's point of view.
If you wish to know more about our care programs and have further inquiries, please do not hesitate to reach us.