The Importance of Speech-Language Pathology for Kids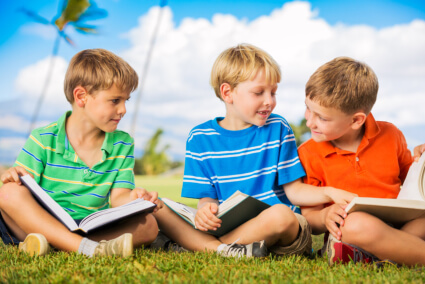 When your child has a speech impediment, they would know it, and immediately take notice of it. This, then, would lead to decreased levels of self-esteem and self-confidence, as they will feel that they are different from other kids their age and that they will be bullied or made fun of. Because of this, your child will have trouble communicating or expressing their feelings, which will only be a problem as they grow up.
As parents, we would only want what's best for our children. If our child has speech impediments due to chronic disorders or physical and mental problems, we would do everything we can to help them. Speech problems such as lisping, turning 'R's into 'W's, and even stuttering may not be so significant a matter when your child is at a very young age of four or five. As they grow older, however, they would still have these problems, and this would be high time to put them into speech therapy or employ the help of a speech-language pathologist.
Speech-language pathologists (SLP) are highly-trained professionals who assess, evaluate, and treat children and adults who are experiencing difficulty in speech, language and communication. They also specialize in helping patients who have cognitive-communication and swallowing disorders due to chronic diseases or stroke.
When your child is showing signs of having difficulty in speech and language, do not hesitate to have them checked by a speech-language pathologist. They will have to undergo the process of therapy, but the results will be completely worth it. Before you know it, your kid will be showing off their new speech and language skills, thus bolstering their confidence and self-esteem.
With the great help of speech-language pathology, you can allow your child to have confidence, increase their success in school, and give them the tools they need to be able to express themselves and communicate in a clear and concise manner. Speech therapy can actually be fun for kids, as the process will involve activities that they will surely enjoy. Do not wait for your child to grow much older before providing them with the help of a speech-language pathologist, as this will only make the therapy longer and more difficult.
We offer home health services in Philadelphia, Pennsylvania that includes medical services and therapies you thought you could only get in facilities and therapy centers. We can help provide you with experienced professionals to perform occupational therapy, physical therapy, and yes, speech-language pathology. With licensed and well-trained professional speech-language pathologists, you can trust us to help your child with any speech and language impediments they are experiencing, right in the safety and comforts of home.
At Amazing Care Home Health Services, LLC, we do not just provide home health care to you and your loved ones. We do our best to offer our services with genuine care, quality, and efficiency. Whether you are looking for help in improving your child's speech and communication skills, or physical therapy for your elderly loved ones, we provide quality, personalized home care services in Pennsylvania.