How Home Health Aides Help Manage Chronic Pain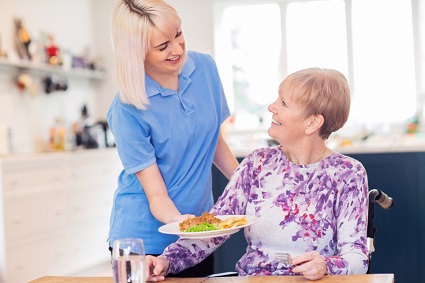 Injuries and illnesses are two of the major factors of chronic pain. When you are injured, it can be difficult to move around since your mobility is limited. For individuals dealing with chronic conditions, pain is part of their disease's symptoms. Home health services in Pennsylvania come in when your pain affects your day-to-day function and overall health.
With the combined experience of health professionals in Delaware County, you can manage your pain symptoms better. Home health aides also help you manage your chronic pain, knowing that they provide direct care in your home and can communicate with your healthcare providers.
Explore how HHA in Chester County helps you manage chronic pain below:
Home health aides assist you with your pain medications, including administering the correct dosage at the right time while also monitoring side effects. They can coordinate with the home health care team regarding any medication changes or concerns.
Chronic pain hinders your ability to accomplish your tasks, and if you force yourself, it may cause more pain. Home health aides offer assistance with daily activities including, bathing, dressing, meal preparation, and more.
They also help identify triggers and environmental factors, such as noise, temperature, and lighting, that might worsen your pain symptoms.
Dealing with chronic pain impacts your emotional and social well-being. HHAs serve as a companion you can depend on with your everyday struggles and offer comfort and emotional support.
To lessen your pain, HHAs can encourage you to engage in physical activities that help alleviate your pain symptoms.
Whenever you need home care services in Philadelphia, Pennsylvania, you can rely on Amazing Care Home Health Services, LLC! Contact us for more details.